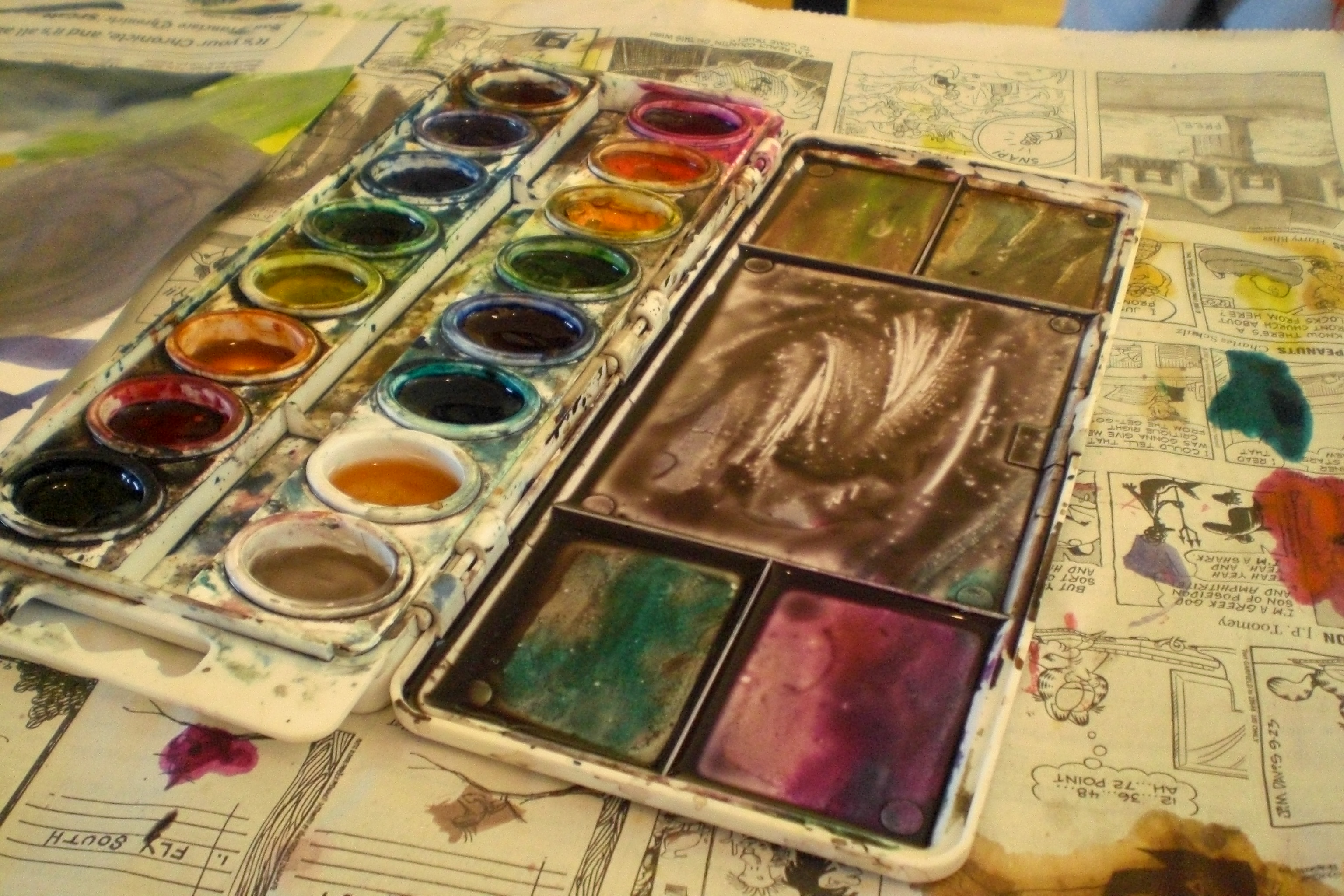 That thing is mixing watercolor paints, Mr. T's newest fascination. In the lid of the watercolor palette he blends paints, first one color and some water, then a bit of another color, then another. New shades develop with each step, and he studies them all. He quizzes us: "Do you think I made this color with purple and orange, or purple and green?" He did this for a half-hour at a time yesterday, several times; then he woke up this morning and was back at it, first thing.
He's not mixing paints to paint with, mind you. I asked if he wanted a piece of paper to record the different shades he was developing. No, he did not. He just wants to swirl colors together and watch what happens.
Sometimes he gives his new shades fanciful names. I wish I'd written them down; now I can't remember even one.
I've started reading the book I mentioned in my last post: Color: A Natural History of the Palette by Victoria Finlay. It's a book populated with people throughout history who've been enthralled with color, who've played with color. So I can read the book and then watch that same enthrallment in action, at my kitchen table. Which is rather delightful. (I remind myself of this as I wipe hands, arms, forehead, table, floor, chair, sink. Our kitchen is looking rather splattered.)
A quote, quoted from the book:
"What did I learn at art school? I learned that art is painting, not painted." –Harvey Fierstein
I think Mr. T gets that.