At the homeschool conference, I went to several sessions with Catherine Levinson, a Charlotte Mason speaker. She had a lot to say about cultivating habits in kids. Apparently Charlotte was a big believer in cultivating habit.
The mother who takes pains to endow her children with good habits secures for herself smooth and easy days.—Charlotte Mason
Levinson thinks we should work on one habit at a time with our kids, gently reminding them to do something just once–no nagging. If we do so, she says, the habit will take within about six weeks.
I have no idea where she gets the six weeks figure. Something Charlotte Mason wrote a century ago? Some scientific study? Personal experience? A random time frame that sounds good?
No matter, I decided to try it.  After all, I could use a smooth and easy day every now and again. I decided to see if I could eventually get Mr. T to put his plate next to the sink after a meal, without being reminded. This seemed like a reasonable habit to attempt–it isn't something that really drives me nuts, so I figured I could restrain my usual nagging. 
So I reminded. Gently and only once per meal. (Don't chalk this up to patience; I was just trying to carry out the experiment scientifically.) Mr. T usually put the plate on the counter after one reminder, but never on his own.
Yesterday morning, when I came downstairs after showering, look what I found: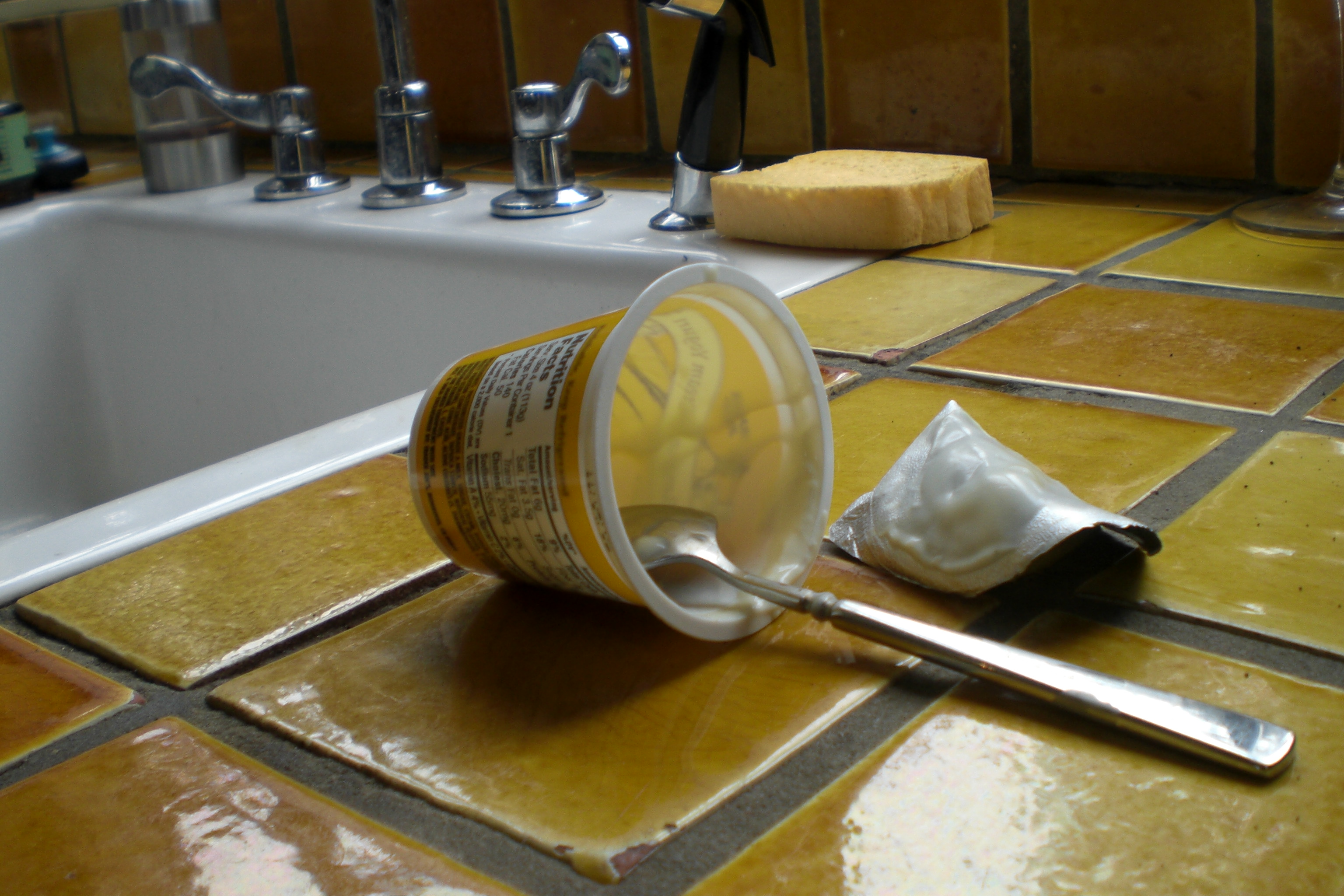 I calculated. It had been six weeks and one day since I started trying to fix this habit. (Mr. T is not a kid known for obedience–I guess he needed that extra day.) Of course, it might have been nice to have the yogurt container and lid placed in the garbage, just a few feet away… 
But I guess that will take another six weeks.