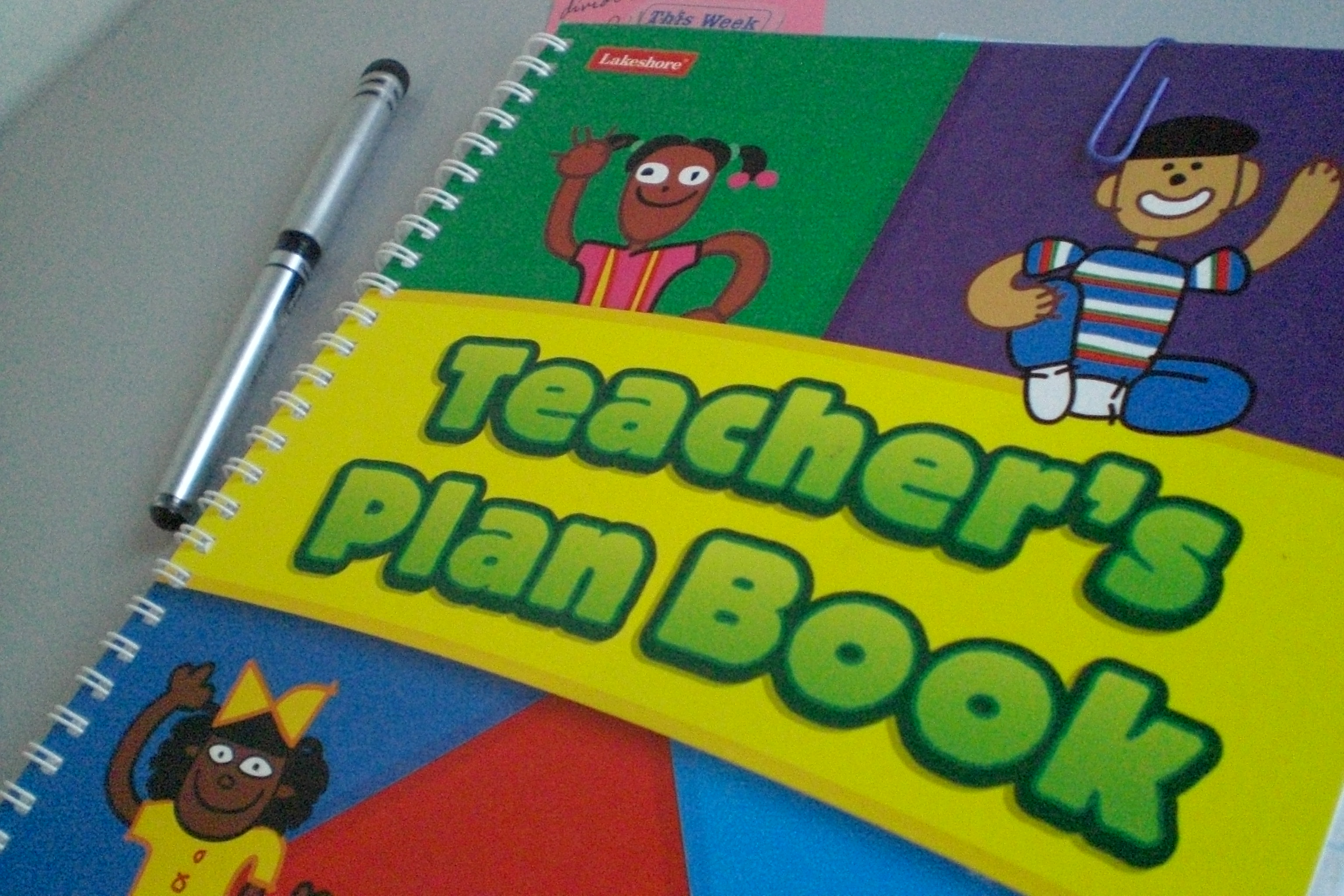 I've had a lovely correspondence with a new blog-friend, Melissa of WhatKnot. (Do stop by her blog and take in her beautiful photos of her kids and her crafts, and her charming way with words.) In an exchange of emails about homeschooling, Melissa pointed out that many people who homeschool (including me) seem to have a background in teaching. She wondered about homeschooling without such a background.
I've often said that my background as a teacher has been as much a hindrance as a help to me as a homeschooler. And I mean that.
As a former teacher, I came into homeschooling confident that I could do it. But I also had a whole slew of preconceptions.
Consider just a sampling of what teaching taught me:
Students do whatever you ask them to do. (And if they don't, they're a discipline problem that you'll need to attend to.)
Teachers do the lesson planning.
You should plan lessons carefully ahead of time, and stick to the plan on the page, or you'll get behind.
Students should cover most subjects most days.
Students should have written records of what they're learning, otherwise you can't be sure they're learning.
Kids learn how to read in first grade, they work on spelling in second grade, learn cursive and multiplication in third grade…
I could go on. Now reread that list and consider how it might work in a homeschool environment. It might work fine if you have a very obedient child who follows your every instruction. I, however, did not. My first child has always had a very strong sense of self and a very strong voice to proclaim it. He would never do anything simply because I told him to; instead he's questioned everything. Why do we have to read this book if I don't like it? Why do I have to stop drawing to do science? Why should I write down my thinking on that math problem if I can just tell you how I did it?
Chris and I like to say that H's motto should be "What's the point of that?"
Why indeed? I had to give him answers, which made me think through his whys. Often I realized I was asking him to do things simply because it was how I'd done it in the classroom. I wanted him to be able to do what I knew school kids did. That seemed reason enough for me, but it wasn't good enough for H. Why, why, why he argued. Oh, we had battles, I can tell you that. He argued; I was stubborn. I was a professional after all! But slowly (very slowly!) I saw that when I forced H to do something, he didn't learn much. Except to despise whatever I was trying to teach.
Slowly I learned to listen, to consider, to shake off many of my teacher-ish beliefs. I learned to focus on helping H learn in ways that were meaningful to him.
Disobedient kids can be a blessing. (And I got three of them!) Sometimes I wonder which of us has learned more.
Of course, any parent who has spent time in a classroom may share many of my preconceptions about learning and education. But I'd argue that it's probably harder for those of us with a background in education to shake those notions. After all, we've been trained to believe them.
If you don't have that training you'll probably have an easier time easing into homeschooling, just continuing what you've done with your kids since birth: pay attention to their needs and do your best to meet them.
Being a teacher did have some positive effects on my role as a homeschooling parent. More on that in my next post…
(Yes, I do still keep a teacher's plan book. But rather than using it to plan lessons ahead of time, I record instead what the kids have done after the fact. Including all the wonderful learning they do on their own. Being able to look through the book is always encouraging when I start to worry that we're not doing enough. Plus, record-keeping is one teacher-y part of me that I just can't shake.)