I have a problem.
Whenever I take on something new, I want to be good at it right from the start.
Can you relate?
When I started writing, I wanted to be published right away. (Instead it took 17 years.)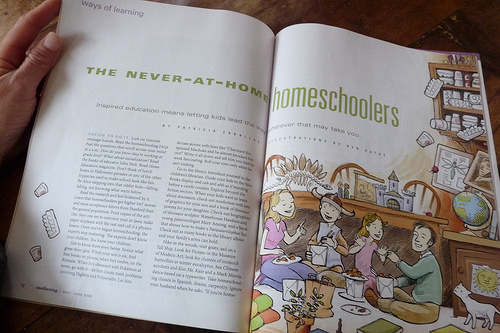 When I started knitting, I wanted to knit long, lacy sweater coats like this, from the get-go . (Two and a half years later, I finally have the skill and the gall to take on that project.)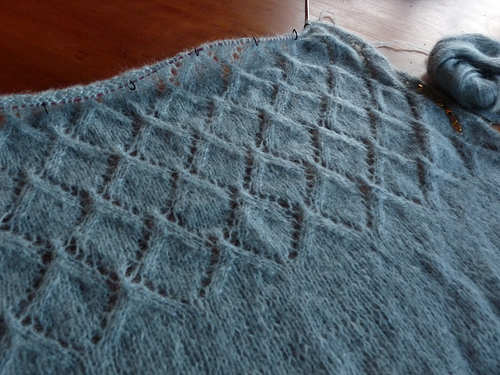 And now blogging. One blog whose name seems to get dropped into my posts on a regular basis is SouleMama. For months I've admired her gorgeous photographs, her poignant posts. Then there are all those subscribers, hundreds of them, and what seems like an average of 100 comments per day–over 2,000 for a recent giveaway.
I'd like me a little blog like that.
Instead, I have my blog–a toddler blog on unsteady legs. Long-winded posts, photos that don't have the depth I desire. And I'd rather not admit how often I check my Blog Stats, hoping to see my readership grow.
But wait, patient Reader! Lest you think I'm throwing a pity party for myself, let me share why I'm writing this. You see, was taught a lovely little lesson the other day, one which gave my perspective a nudge.
In trying to choose a new camera, I started looking at blogs with photographs I admire to see which cameras those bloggers use. Many mention their camera model in About Me sections or in FAQs. Some I could ascertain from Flickr posts. Then I started wondering: were these bloggers always such good photographers?
Which is what took me to SouleMama's archives, and her very first post on TypePad, back in February 2005. And what did I find there? Sweet photos, but a few that were, dare I say, blurred. Others that were surely taken with a flash. Writing that was charming and chatty, but not evolved to the edited eloquence of Amanda's current posts. And comments? Well, on one lucky day in February she got four, but on most others she got one or two, or even more often, zero.
Wow. I just sat there looking at my screen and took a deep breath. I'm grateful that Amanda has the grace to keep up those old posts because for a new blogger like me, they offer a whole wicker basketful of hope. They call to mind some old adages, ones that I expect my kids to understand, but forget to apply to myself:
Being good at something takes time. And effort.
It's important to focus on the process, rather than the product.
I think I need to spend less time clicking on my Blog Stats and spend more time remembering instead the buzz of excitement I get on a run, as I trudge up hills while tinkering with lines for a new post. The fun of playing with my new camera. The thrill I get whenever I hit that Publish button. The joy of reading a comment from a reader who's taken something I've written and added new thoughts to it–making my blog a living thing, a bowl of yeasted dough waiting to be transformed.
That's a lot.  And for now, it should be enough. Blog Stats be damned.