I've never sponsored a giveaway here on the wonder farm. I'm giddy to see how it goes.
I first heard of the new, downloadable quarterly magazine Alphabet Glue on my friend Molly's blog, A Foothill Home Companion. (Molly never fails to inspire.) As soon as I read about the magazine, I wrote to its creator, Annie of Bird and Little Bird, to see if I could offer a giveaway here too–because I know I have readers who would appreciate it. And she kindly agreed.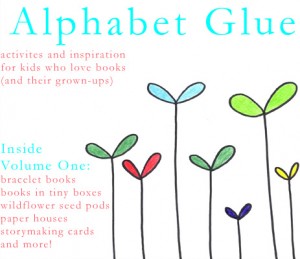 You simply need to read the magazine's tagline to know why I like it so much: activities and inspiration for kids who love books (and their grown-ups). If I could give one bit of advice to a new parent, it would likely be love books together. Which is not quite the same advice as read books together. Although if someone asked me to distinguish between the two, I'd have a hard time putting words to it. But no more. I could simply offer an issue of Alphabet Glue to show what I mean.
The magazine is full of ideas for loving books together. There's an excellent spring reading list. A library scavenger hunt. A full-of-potential template for creating houses for favorite story characters.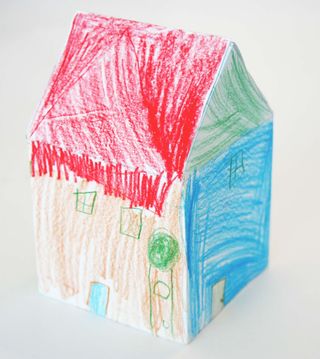 And bookmaking! There's little I love more than making books with kids. In this issue you can learn to make a felt bracelet book.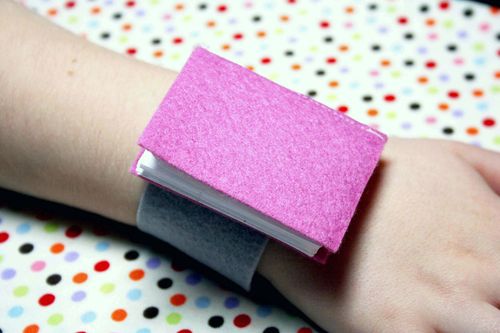 Or a tiny box accordion book.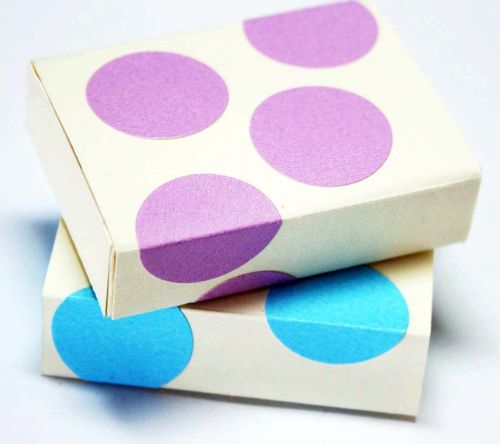 But Alphabet Glue is more than a series of fun activities. Annie really understands the role that stories play in a child's life. In her introduction, she writes: Children spend much of their waking lives immersed in story of some kind, and this is part of what makes childhood so very special. Yes! Annie also understands that loving stories is as much about creating them as it is about reading them. In one activity, Mix and Match Story Cards, she has kids shuffle up cards with characters, places and problems to make up their own stories. I love that she includes blank cards for kids to add their own components. And I especially love that she includes a list of books with "magical places", "wonderful characters" and "fantastic problems" for inspiration. (I may try this one with the kids in my writer's workshop.)
Scrolling through my issue, I felt a little sad, knowing that my own kids are a little (or a lot) too old for most of these activities. I wished I could post photos of my kids doing the activities, as other giveaway bloggers have done. Then I remembered the tiny box accordion books that my own kids have made over the years. Sometimes we made the boxes ourselves, as Annie's project suggests; sometimes we used old matchboxes.
[flickr]5635189674[/flickr]
This one is called The Doll's Tea Party. Made by Lulu about ten years ago.
[flickr]5634605547[/flickr]
Made way back when H was obsessed with Pokemon.
Looking at these old, beloved projects, I realized that Annie and I are kindred spirits. I hope that you read Alphabet Glue and feel the same way.
(Edited to add: to get a sense of how these activities can inspire, check out this lovely post at Time to Craft.)
You can get your own copy of Alphabet Glue here for $4. You can also take a chance to win a copy!  To enter the giveaway, simply leave a comment, and tell us the name of a book that you and your child have loved together. Next Monday, April 25, I'll randomly choose one commenter to win a copy. Good luck!