I went away for a writing retreat with friends this weekend.
For years we've gathered at the coast, but this time we found ourselves on the backroads of Northern California. Instead of looking out over beaches, we had buttes. And a most changing landscape–for a landscape that at first seemed unchanging.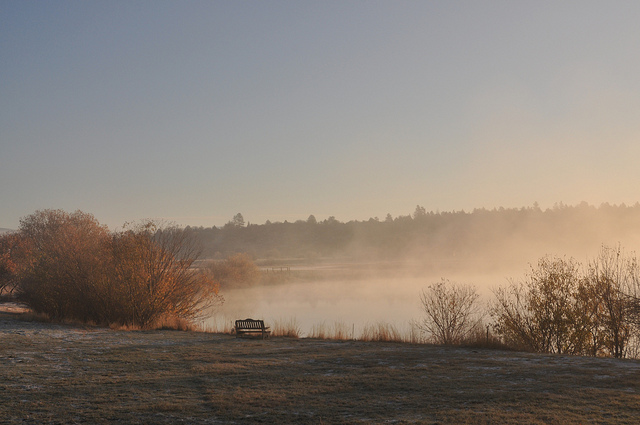 We were astonished by snow.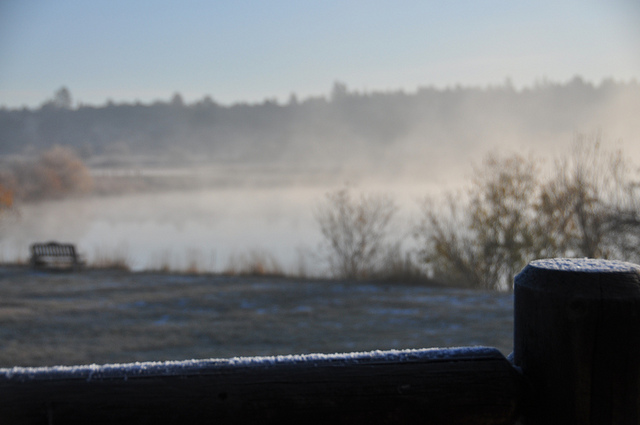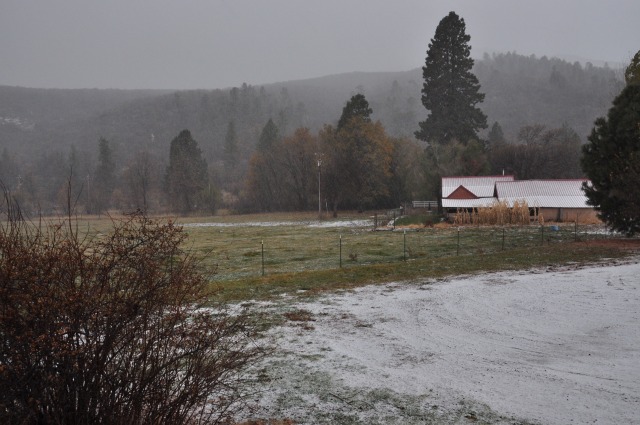 We drank strong coffee and wrote words on the backs of tickets. Then we made poetry. (An activity that's as fun to do with kids as it is with adults, inspired by Susan Wooldridge's poemcrazy.)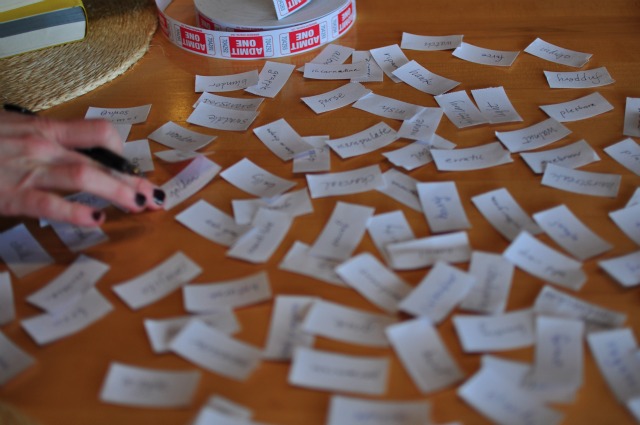 We watched a heron and a hawk face off from a distance of ten feet, and stare each other down for hours.
We ate well. These pumpkin steel-cut oats were delicious (and will be making a comeback in my kitchen on Thanksgiving morning) and Heidi Swanson's surprising salad with kale, coconut and farro, from this cookbook, was worth pulling from the fridge, meal after meal.
We stayed warm with a wood stove.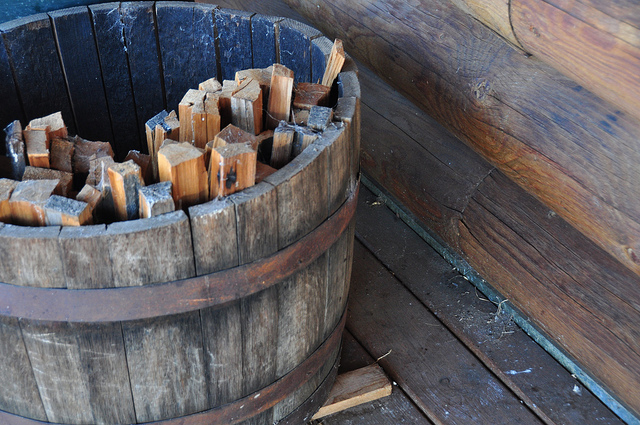 We wrote postcards to each other, from fictional and somewhat emotionally-unstable characters.
We walked alongside fallow rice fields. Then we went back to the cabin and blasted I Do Not Want What I Haven't Got while making barley risotto.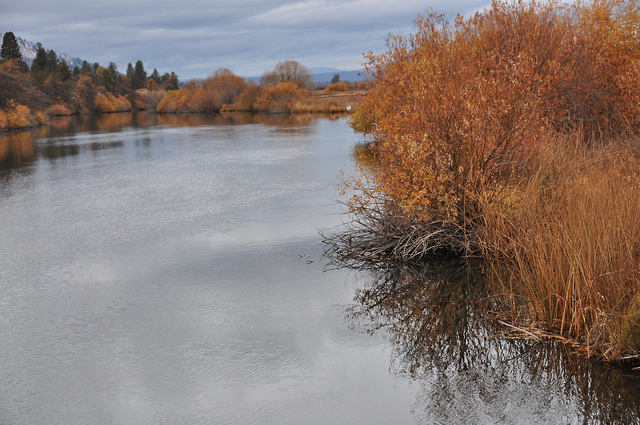 And we wrote. Which is what we'd set out to do.
Getting away like this, once a year or so, matters more to me than I probably realize. It's about being with friends and being without responsibilities, yes, but it's also about feeding my artistic self, and keeping it going for the rest of the year, when the time allowed for it comes in fits and starts rather than days.
It's important for parents to feed themselves this way, especially homeschooling parents.
If you can't get away for a weekend, maybe you can do it for a few hours. For about fifteen years now, since Lulu was a baby, I've gone out to work on my writing in a cafe once a week. Usually Wednesdays. My evenings out have evolved into first eating at a somewhat dive-y Indian spot, where all I have to do is walk in and smile and they write down my order of chana masala and roti. I eat my dinner over an inspiring read (lately Adam Gopnik's new The Table Comes First.) And then I walk a few doors down to a cafe and work at my writing.
Wednesdays have become a highlight of my week. No matter how busy life gets, I know I'll have a few hours to indulge my writerly side, and it fuels me. Like that kindling in the wine barrel, in that photo up there.
Chris also takes a night out, generally to rehearse with his band. I've known him since (before!) he was a teenager blasting his ears out in a garage band, and I'm only too happy to help keep that part of him alive. (Seeing him play live always makes me feel like a teenager again, even without the thrift store spike heels and leggings.)
Our weekly evenings out have been, I think, one of the smartest things we've done as parents. Sometimes it's hard: the one left at home does all the dinner-prep and parenting duties for the evening, even more of a task when the kids were younger. And I find myself saying no to other weeknight social opportunities because I don't want to give up my writing night. Still, it's worth every trouble. Chris and I are helping each other remain creative people, in the midst of a very full life.
What seems secondary, but must be just as important: we're showing our kids that our creative selves matter. That a week isn't a week if you don't find time for writing or music-playing in between dragging out the garbage and doing the laundry. That indulging your creativity is just something you do, like brushing your teeth and exercising.
How do you feed your creative side, in the midst of a busy life?
(P.S. If you're here via last weekend's link at Simple Homeschool, welcome! Please consider jumping in and joining the conversation in the comments. That's where the action is!)