1. your comments on wonderfarm's birthday post. I didn't want to add another post because it was a hoot to have so many of you show up and chat with me. Thank you, especially those of you who don't usually leave comments. You made me smile at my computer screen. Many, many times.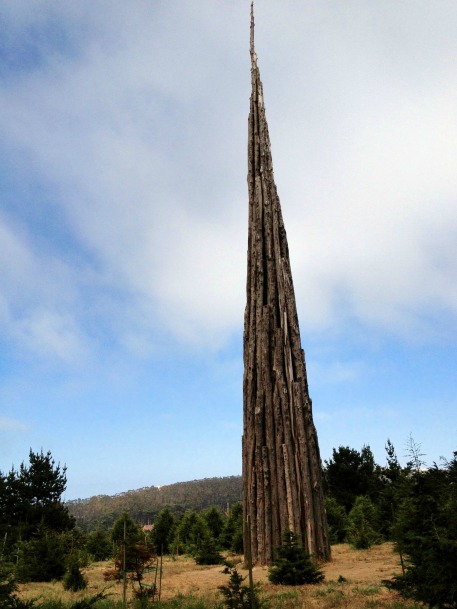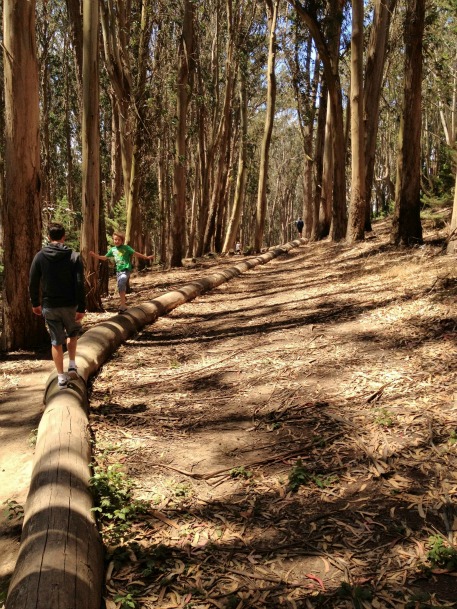 2. house guests. Beloved friends from Portland. Which meant a lot of laughing, walking, drinking and eating. Sourdough pizza (you can always count on it if you're here on Friday night), tacos with rajas and margaritas, banana-cocoa nib smoothies and Janet's muffins. Not at one meal. Also Homeroom and Burma Superstar! We visited Andy Goldsworthy's art at The Presidio and watched Tumbleweed Wanderers play in a huge steel tube in a somewhat unsavory part of Oakland. (TW is the band of one of H's oldest homeschooling buddies; they just released their first album last week. Movin' on up!) Oh, and we watched a hilarious Norwegian "documentary" on troll hunting.
3. speaking engagements. I've spent a lot of time prepping two new workshops which I'll be giving at the HSC Adventures in Homeschooling Conference in Sacramento this weekend. One is an interactive version of my How Do Kids REALLY Learn to Write? article. The other is a workshop version of #5 below. I love this conference. I've been going since the summer before my oldest would have started kindergarten. Now he's starting his junior year of college. Holy cow, that makes sixteen, count 'em, SIXTEEN years of conferences! Any of you going this year? Please let me know! And let me get you riled up about writing on Friday and Saturday morning!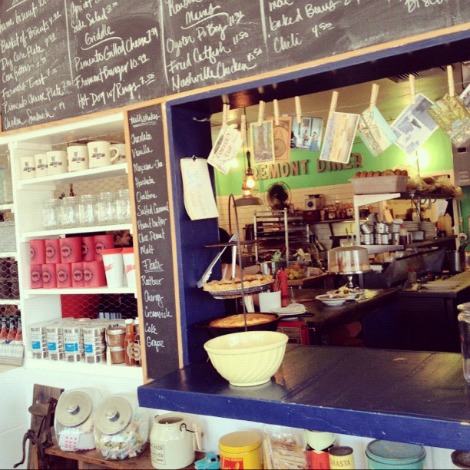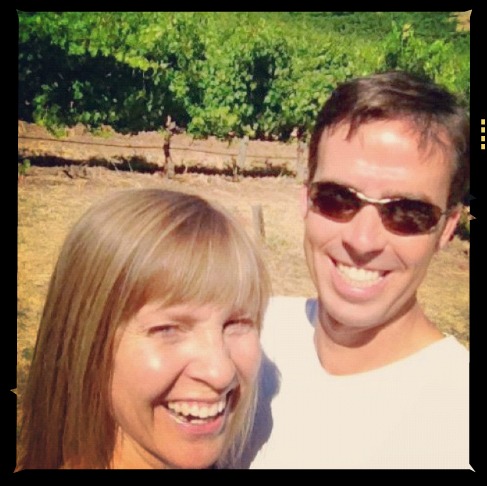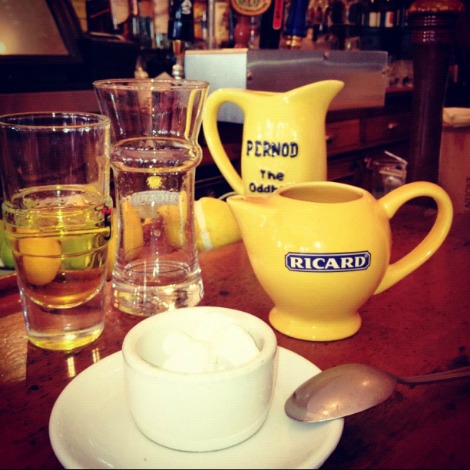 4. anniversary tripping. I've been married even longer than I've been attending homeschooling conferences! (Which I suppose makes sense now, doesn't it?) Twenty-four years! We celebrated by heading up to Sonoma for a couple of days, where we did more of the same from #2 above: lots of laughing, walking, drinking and eating! (No troll hunting.) Finally got to Fremont Diner and thoroughly enjoyed the farmer's toast with sweet and sour Horn of the Bull peppers and crescenza on farm bread. Sitting at the bar at The Girl and the Fig at 3:00 on a Monday afternoon, having pastis and matchstick frites made us feel like we were really on vacation. So did walking alongside rows and rows of grapevines, and eating an anniversary dinner at Glen Ellen Star. All I needed there was a bunch of divine veggie sides and the malted milk chocolate ice cream. (It's pretty much been all eating, all the time 'round here lately, if you haven't noticed.)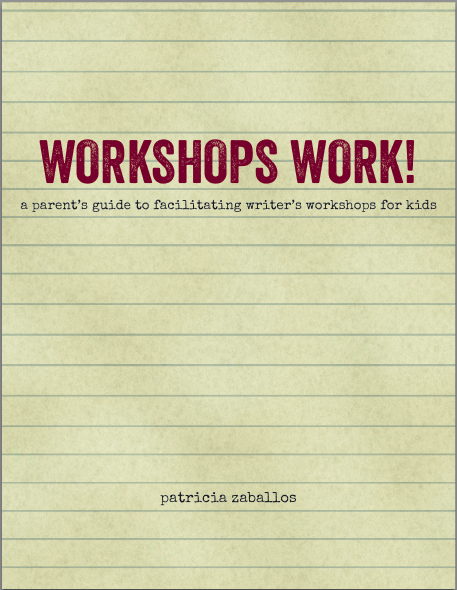 5. this! That's the cover of my book on facilitating writer's workshops! I was determined to finish the book in time to have some advance copies ready for the conference. It took a whole lot of friends willing to host my kid for days on end to get it done, but done it is! What started out as a simple guide turned into a 100+page beast with writing exercise ideas, a crash course in what makes literature work, testimonials from former workshoppers and more. I'm giddy and can't wait to share it with you. Next week I delve into publishing details. Originally, I planned to release it as an ebook and PDF, but one morning it occurred to me that some folks may want a version with flippable pages, so I'm working on publishing it as a tangible book as well. I have grand schemes in mind, including perks for those on my email subscriber list; if you're not on that list, click on the little envelope at the top of the right sidebar and add yourself!
If you're at the HSC conference this weekend, please find me and say hello! There's nothing like meeting you readers in person!
What's been keeping you busy?