Oh, December. It's so hard to write a blog post in you. I'm itching to write about how my 14-year-old doesn't like to read. Which isn't entirely true–he reads all the time, just not in my traditional definition of reading. It would be fun to tease it apart here, but no one wants to read posts about 14-year-olds who don't like to read in December. People want photos of trees and wreathes and cookies.
I'm not sure how I feel about jumping into that game. It makes me think back to when I first started blogging, and occasionally wrote crafty posts because I couldn't figure out what kind of blogger I was, and people go nuts over photos of cinnamon rolls and pretty yarn.
I'm still not sure what kind of blogger I am. Am I a homeschooling blogger? A writer-blogger? A blogger who doesn't even like the word blog but keeps rambling here anyway because it's fun to see who shows up and reads?
Anyway, there's a huge silver tip hunkered in my family room, and clicking on those lights puts me in a mood to cook and craft like the best of those crafty-foodie bloggers. So, what the heck? Let's go.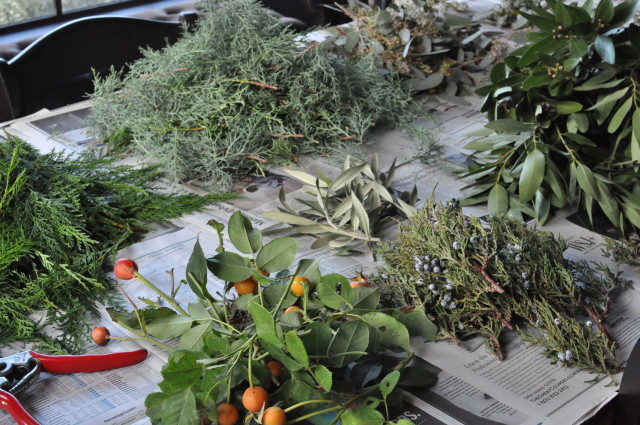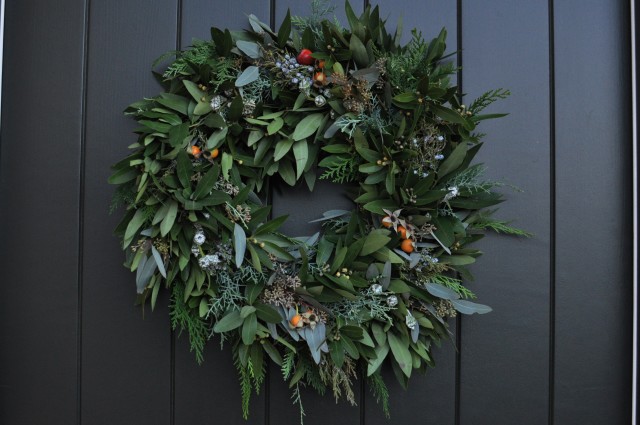 I made a wreath! Actually, I make a wreath every year, and some garlands too, and it's one of those traditions that I swear at myself for because why did I ever add one more let's-pretend-I'm Martha thing to my December to-do list? But then I turn on Pandora's indie holiday channel and start snipping greens and wrapping twine and am glad to be slowing down and using my hands and not thinking so much. I thought I'd written a little tutorial for how I make wreaths back when I sometimes thought I was a crafty blogger, but a google search says I did not. Here's how I learned to do it years ago from a Sunset magazine article: I cut long strips from an old green t-shirt and tied them together to make a single long strip. Then I wrapped that strip round and round a grapevine wreath base and tied the ends together. With that wrapped base, I simply have to tuck little snips of greens into the wraps and twigs, and they mostly stay! After Christmas, I hang the wreath in my garden shed (rather handsomely) until the next December (when I'm swearing at myself and my Martha-pretending), whereupon I take it to the compost can, quickly pluck out last year's dried snippings and have a fresh base, ready to go.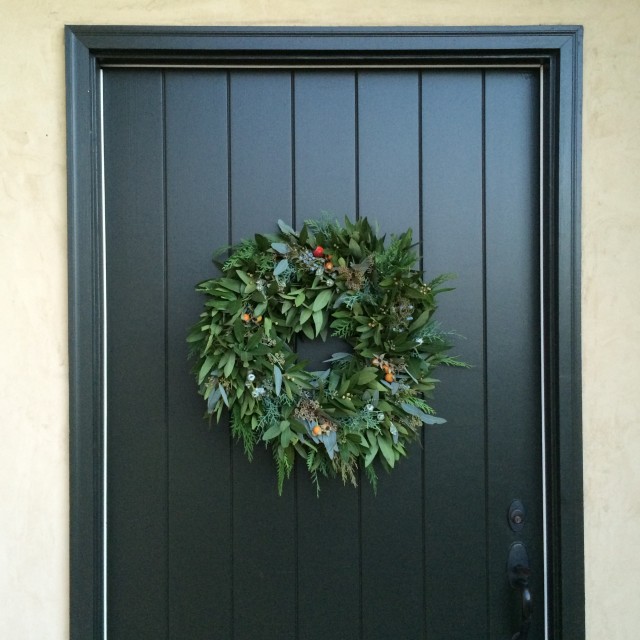 My husband made cookies! Isn't it nice how I get to post his productivity as if it's my own? I must share this recipe, though, because it's a keeper. Chocolate crunch shortbread. Shortbread! Cocoa nibs! Bittersweet chocolate! Flaky salt! Made by a husband! And utterly irresistible. I'm always searching for a third cookie to go with the annual gingerbread tiles and almond and chocolate chunk biscotti, and it looks like I've finally found it. Thank you, husband who reads the Wall Street Journal and is willing to whip up cookies while his wife futzes with greens for hours.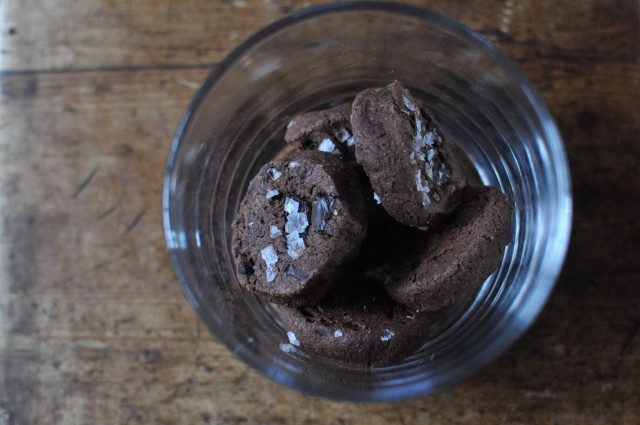 I have a few friends who make Christmas gifts, so I always try too, stressing out about how I should have started in October and managing to pull off something at the last minute. This year was homemade deodorant because what says friendship like hey, I think you could use some deodorant? Yes, it's an odd Christmas gift, but I made it for my friends because I love this stuff! Natural deodorants don't work for me, and I won't use the chemical ones. (Once, at a Sherman Alexie reading, Alexie teased a young woman in the audience who had asked him a question, saying something along the lines of, "I can tell you're a left-leaning graduate student with a slight stink about you because you use Tom's deodorant." Snort.) This recipe really works, with no slight stink. And it includes a small amount of beeswax, which meant I got to add a little love from my hives to the recipe.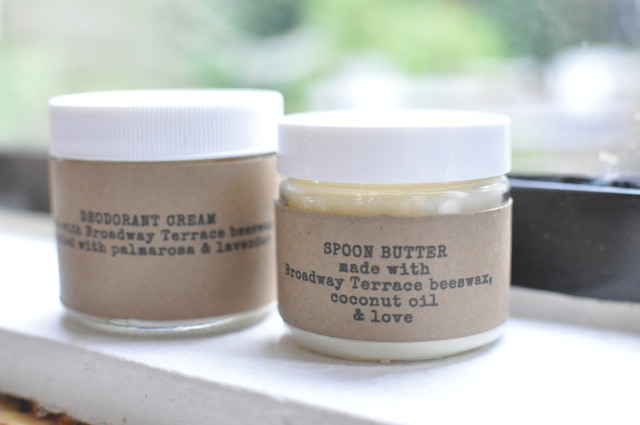 I also used my beeswax to make this spoon butter, to throw in with the deodorant. I love this stuff too, but it does call into question the kind of person I am, gifting my friends with shiny jars of deodorant and spoon butter.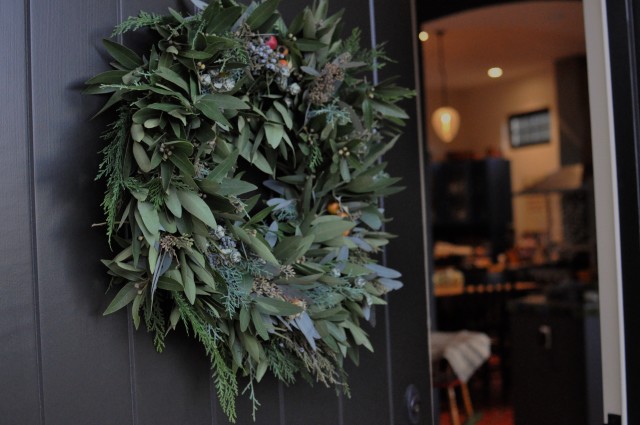 So there you go, dear readers. A real December post with actual craft and recipe links for your last-minute needs. Of course, this very post will dog me in a few weeks, when I realize that it's January and I have to write another one in order to remove that damned Christmas tree loitering on my home page. But for now I wish you sparkly lights and loved ones and weird gifts from friends who adore you to bits.