I've been waking up in the mornings and ignoring my phone. Heating my water for tea and looking out the window instead. I started doing this before Christmas, but in the past week it's been saving me, as I'm sure you understand. Austin Kleon made me do it. I wrote last month about listening to the new audio version of his three books; in one he shared his practice of writing morning pages without first looking at his phone.
"The first necessity is to claim the morning, which is mine."–Patricia Lockwood.
I've written morning pages in the past. If you don't know morning pages, they come from Julia Cameron's creativity classic The Artist's Way. Three pages of first-thing-in-the-morning stream-of-consciousness writing. I did morning pages way back in 1992, when Cameron's book was first published and I needed its encouragement to claim my voice as a writer. And I've done them at other points in time since, but never for long.
Something is different this time. And that something is my phone, sitting on the kitchen counter, ignored.
"If I look at a phone first thing the phone becomes my brain for the day. If I don't look out a window right away the day will be windowless, it will be like one of those dreams where you crawl into a series of smaller and smaller boxes, or like an escape room that contains everyone and that you'll pay twelve hours of your life for." –more Lockwood, from the same essay
My habit while heating water for tea was to look at my phone—at email, at the news. And then I'd take the phone to my desk and keep going because my mind was just blinking its eyes, still moving in slow motion, so I'd keep at it, keep scrolling, telling myself I was doing the noble thing, keeping up with the news.
I don't need to tell you, though, that the news right now is no small distraction.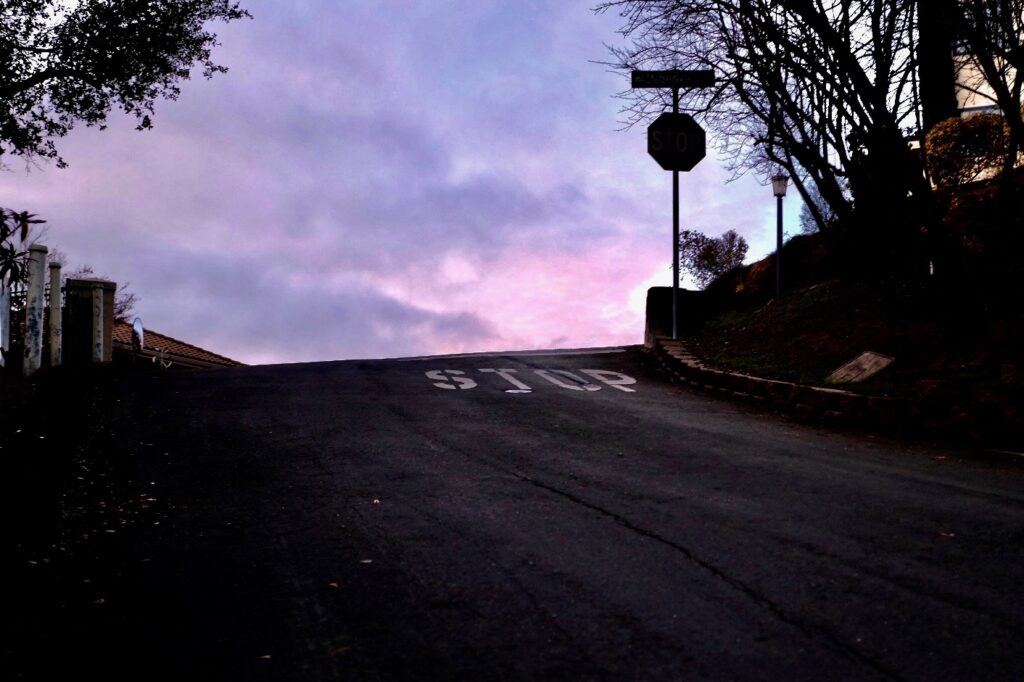 On his blog, Austin–I'm calling him Austin because he seems like a friend now–shared the different ways he does his own morning pages. He inspired me to use my former email/news-time not just for three morning pages, but also to catch up on the previous day's record in my Lynda Barry-esque "four-minute diary." (Which always takes me much more than four minutes.) I've kept this practice for a few years, after reading Barry's mind-igniting Syllabus, but I've been spotty about it. No more! Thanks to my ignored phone, I'm getting to it every morning.
And also later in the day. Because once you start something, you keep going.
The magic in all this is that I'm paying better attention to my life. And I'm making connections, which is what keeps my brain electrified, its happiest state. And eventually I get to the news and email, but by that point my electrified brain swipes and deletes like a toddler because a much more interesting party is happening in my own head.
For instance. The Patricia Lockwood essay, quoted from above, which I loved when it came out and revisited last week because my friend Molly–again Molly, my fellow lover of connections–wrote about reading Lockwood's Priestdaddy on Instagram and I leapt on her Lockwood-is-weird-and-wonderful ship and recommended this essay and then went and read it again and there was Lockwood in the morning, also ignoring her phone.
And then I was back to Austin again, because his weekly newsletter is one of the best things to come out of 2020 for me–subscribe!–and he linked a post from just last week about not letting anyone tell you what to read, which happens to mention Lockwood and how she didn't go to college, which he thinks is probably why she's one of "the more original voices out there." (Original, an understatement. She's hilarious and lyrical and irreverent and observant and absurd and not-for-everyone and she writes like no one else, some of the most poetic endings I've ever come across, endings that have me underlining line after line, knowing I'll come back to them when I attempt to write my own endings.)
And in the same newsletter Austin linked his timely post on Friday, How much do we tell our kids? about being a parent in this country right now. And it's so good–please go read it if you have young kids–but even better because he references John! Holt! who I've been rereading a lot these days as I revise the first chapters of my memoir and drift back in time, to when I didn't know a single homeschooler, to when John Holt was an encouraging voice in my head, nudging my intuition along, telling me homeschooling was a good idea.
I only discovered this in December: Holt encouraged Austin and his wife last spring, too, when they pulled their boys out of "zoom school" to give them more freedom in their learning. Austin started reading Holt's newsletters from more than 40 years ago, which I read more than 20 years ago, and he tweeted each day some good bit discovered there. He wrote about it here, on a day that happened to be my birthday, and it all seems like some collective magic, parents still reading John Holt, my sources of inspiration all talking to each other, indirectly, pinging in the ether, which I'm noticing because I'm paying attention, writing it down, starting my day right, my phone on the kitchen counter, ignored.
* * *
more inspiration from this past month: (I'm back after just a month! See: phone ignored–at least first thing in the morning)
I'd love to know: Are you managing to stay inspired and distracted from the chaos? What's working for you right now?