I'm a traditionalist. I don't believe in not going to school until after Labor Day. So yesterday that's just what we did.
You following me?
Most mornings my kids and I work together for a few hours. I refuse to call it "school" or "schoolwork"; on the other hand, the routine of it means we can't call it "unschooling". I'd love to call it something creative, like "project time" or "studio", but instead we've come to refer to it, rather generically, as "homeschooling time".
Through years of vacillating in the midlands that lie between unschooling and school-at-home, one practice of ours has remained consistent: having this routine of working together each day. Sometimes I've questioned it: is it too forced, too routine to inspire creative learning? But I've learned enough about the practice of artists–and my own practice as a writer–to understand how routine can actually support creativity. The act of showing up, of getting your butt in the writing chair, or your hand around the paintbrush day after day conditions you to find your creative mind fairly quickly. And it seems to work with my kids.
Plus, our time together isn't all about me expecting them to get something done. It's also about the kids knowing I'm there for them: to read, to play math games, to take story dictation, to brainstorm a new piece of writing. I do my best not to respond to emails, to talk on the phone, to do laundry, or any other assorted mom-sucking responsibilities.
I've missed our time together this summer. Our summer schedule scatters us. All day long I'm interrupted to drive someone to some camp, some swim lesson. And while I try to fit in reading aloud, writing down stories, there never seems to be the luxury of a few open endless hours to, well, work together.
So yesterday we got back to it. 
We made plans. Lulu and Mr. T want to learn about Asia. All year. They want to start with China, then move to India, Japan, then all the others. I love this idea. Last year, homeschooling with H became a mad dash to prepare him for high school, since that's what he wanted to do. We had to abandon the progressive math program which he liked in favor of a traditional geometry textbook. We ended up having to fill in other subjects with textbook learning to satisfy the high school. textbooks=boredom=mom nagging=unhappy kid. Not homeschooling at its finest.
So I'm thrilled not to have a high school or a high school transcript hovering over our shoulders this year. Thrilled to go along with what the kids want to do–with a dash of guidance from me. 
What they wanted to do yesterday: Plan our Asia studies. Lulu came up with a a brilliant idea for an Asia project and got started on it. (I'll write more about those plans in my next post. I do tend to go on…) Mr. T wanted to read about Ms. Frizzle's adventures in Imperial China. Lulu wanted to discuss her options with math; Mr. T wanted to dictate yet another story. Lulu and I brainstormed activities for our mother-daughter group meeting, which we're hosting this weekend.
And Mr. T and I finally got around to photographing plants for the 100-Species Challenge.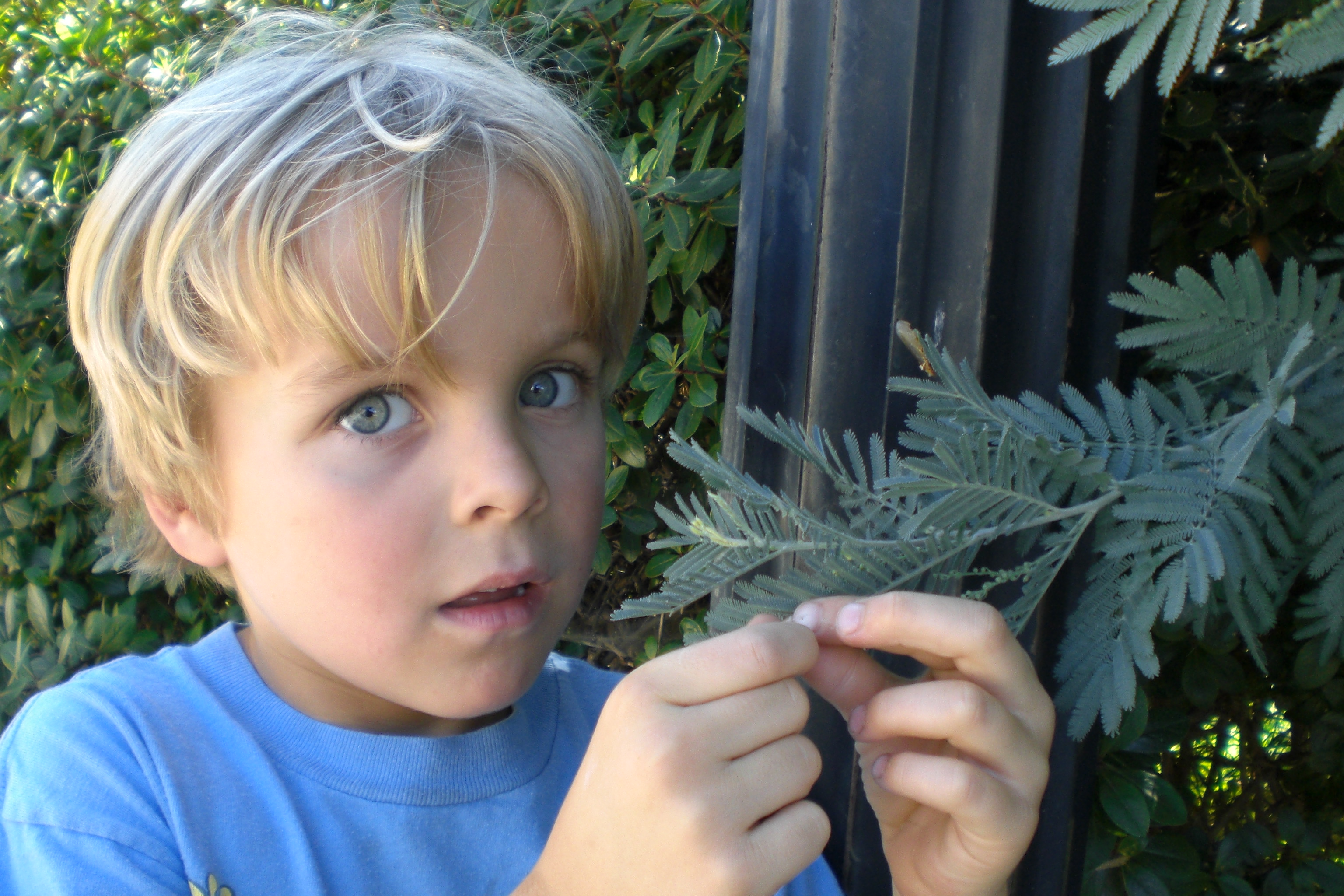 We took photos of several plants, and researched one today. I'll update our list soon.
It was a routine day; it was a wonderful day. Sometimes nothing satisfies like getting back into old routines.