Seems like just yesterday I was writing part 1, when H decided to go to high school as a junior, after homeschooling all his life.
This time it's Lulu. She's starting at the same school, as a freshman. (While her brother, meanwhile, has graduated, and is off to college.)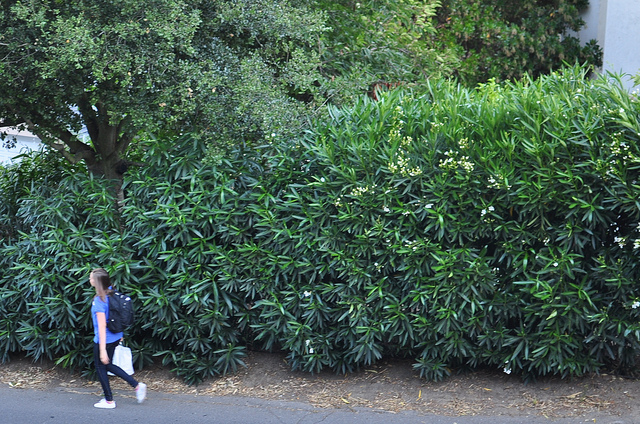 It wasn't a sudden decision. Lulu decided to do this a year ago, and has been planning and readying since.
It's hard to have your kid leave a life of homeschooling, and choose school. Mr T and I will miss having Lulu around: I'll miss her conversation throughout the day, and her cooking; Mr T will surely miss the playmate that sneaks out of the teenage girl from time to time. And it's hard to see her leave the homeschooling support group that we've been part of since she was two, and her dearest friends.
I know that some homeschoolers disapprove of school, and I get a flicker of that from a few friends in our support group. But here's the thing: Remember my last post, about following the kid? That's what I've been doing with all three of my kids from the beginning. (Although, in all honesty, I've gotten better at it over time, as the older two taught me how well it works.) And if you follow your kids, two things happen. First, you raise kids who know themselves and have a clear sense of how they learn best.
Second, you learn to trust their wisdom.
Both H and Lulu had clear and eloquent reasons for wanting to go to school. They'd spent a lifetime choosing how they wanted to learn, and choosing school was simply the choice that seemed right at a certain point. Both had to leave behind a very safe, tight circle of wonderful friends, to do something that none of their friends had chosen for themselves. Both times, their bravery and self-determination have amazed me.
Following them hasn't taken a leap of faith on my part. They've been showing me for years how wise they are about knowing how they want to learn. They've been assured and confident and stubborn and sometimes loud and belligerent. And as challenging as that's been at times, they have a pretty good record of demanding the options that have ultimately been right for them. They've convinced me.
Yesterday, on Lulu's second day of school, she marched into the auditions for the school musical without knowing a soul and sang. I am so proud of her. And I have full faith that she's made the right decision.