How to show up and write a blog post right now? How to catch up? How to make it worthy of this unprecedented time? How to say everything there is to say?

I'll start small. One thing I've been doing to get through this time is writing in my backyard–something I'd never done before the pandemic. But it's like going somewhere! There's something about being outside, with all that fresh air and extra space around me that expands my thinking. Almost every day this spring and summer I was out there, working, getting to know the local birds. The chestnut-backed chickadees feasting on my spent sunflowers currently have my heart. But it's getting colder now–well, Northern California cold–and it only works for a few hours on sunny mornings, before the low late-fall sun gets trapped behind trees.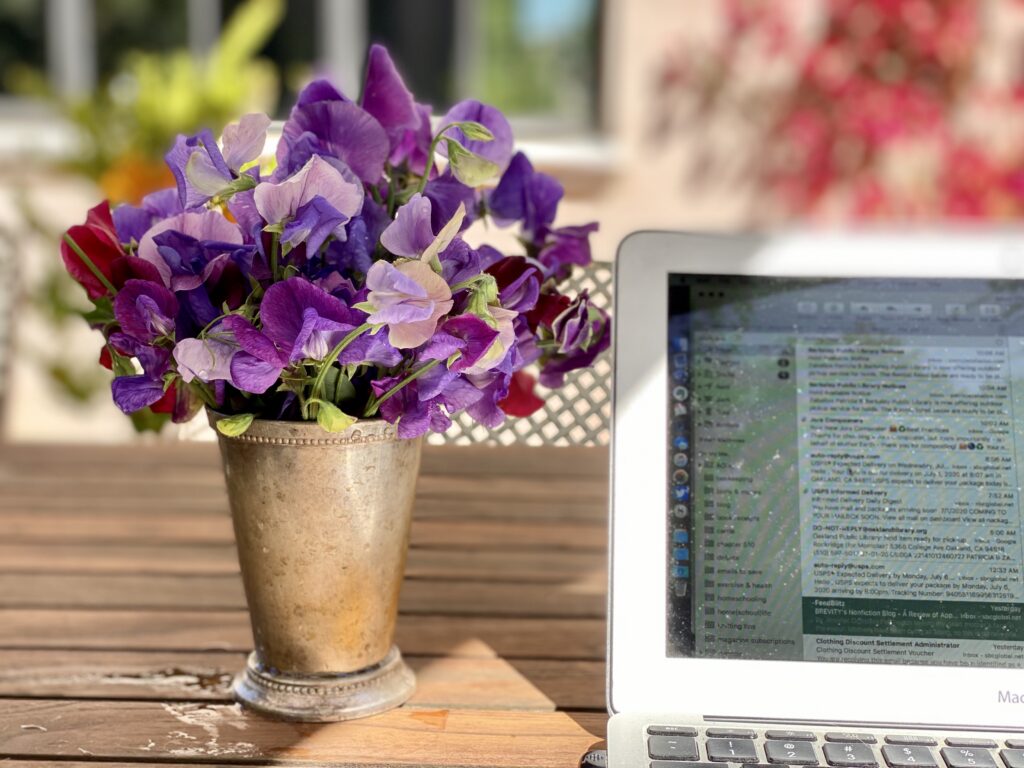 I took this photo of my work space back in May, when my sweet peas were blooming. That month I participated in a photo challenge with Tracey Clark–a daily photo based on a prompt–and loved it. I posted them on Instagram. I liked how it circumvented my normal thinking when it comes to posting on IG. Why post? Who cares? Why should I share this? With the challenge, I took the photo, posted it and skipped second-guessing my motivations.
I decided to do another photo challenge this month. I'm sharing on Instagram, if you like that kind of thing. My workspace these days looks like this: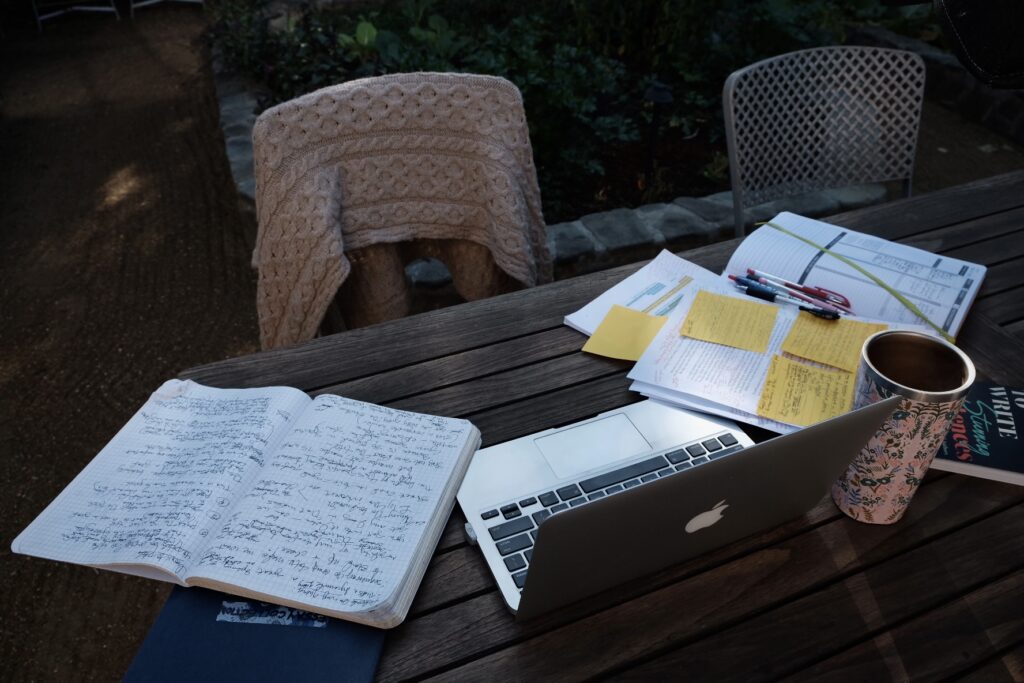 Do you subscribe to Austin Kleon's weekly newsletter? Every Friday he sends an email with 10 links to things worth sharing. I love it. Last week's newsletter tipped me off to his new audiobook, based on his three books on creativity. My library had it! So there Austin was in my ears the other day as I rambled the hills around my home, telling me it's important to have creative hobbies outside my main focus–for me, writing.

I've managed, despite the world blazing up around us, to be productive writing-wise in the past few months. Someone wants to read a proposal and sample chapters for my book project, which is thrilling–but it's made me very single-minded. I haven't made time for taking photos–or blogging. Austin is reminding me that all of these creative acts feed each other.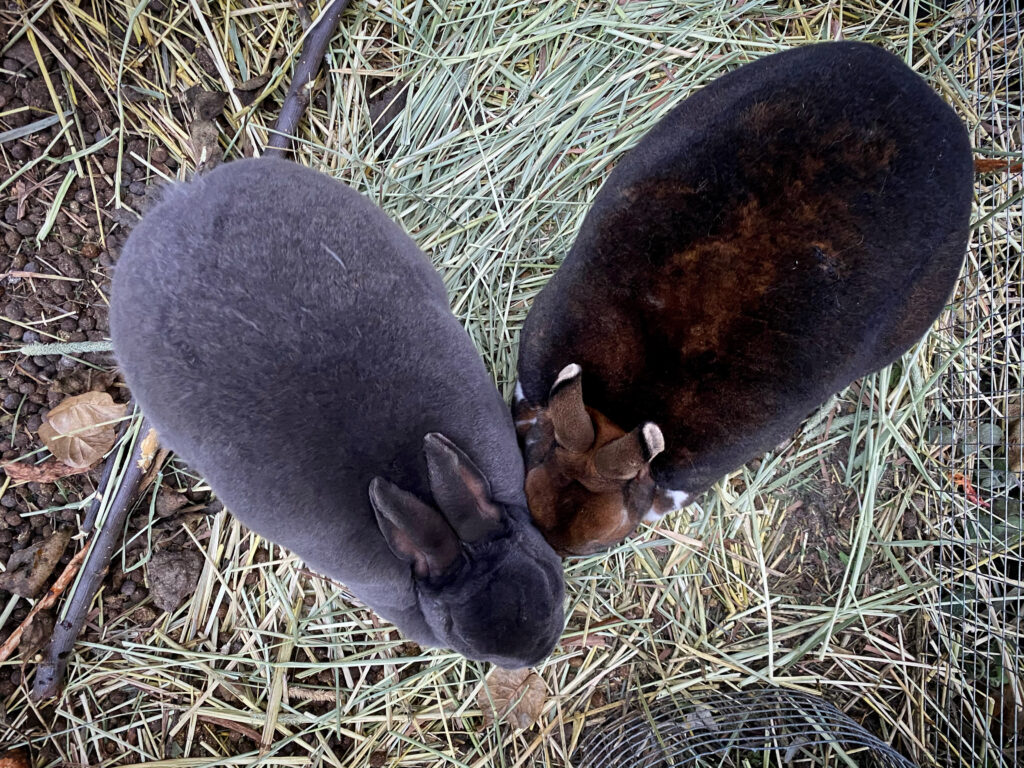 Someone else talking in my ear lately is my friend, Molly. We met via blogging eleven years ago and lately have been making dates to chat on the phone during our morning walks. We've talked a lot about social media and the documentary The Social Dilemma, and concerns about bubbles and algorithms and what connection really means. Molly has stayed off Instagram for the past few months, but the other day she randomly showed up with a post. And in the comments below, a few folks started waxing nostalgic about the old days of long-form blogging.

I do love this space. It's all mine–no algorithms, no ads. It feels both very retro and suddenly fresh, given how people are beginning to look at social media differently. For several months I've been thinking about trying something new here: making my posts more like a newsletter, with brief reflections and links to books and music and other good stuff. (Anyone remember my long-ago atwitter posts here?)

I like the idea of a newsletter, but I don't want to start up yet another thing. So I think I'll apply the newsletter format to posts here–can I pull it off once a month? If you like how newsletters show up in your email inbox, you can subscribe to posts at the top of the right column, or here. (I recently migrated my mailing list to mail chimp, so if you're a longtime subscriber, your notification emails might look different.)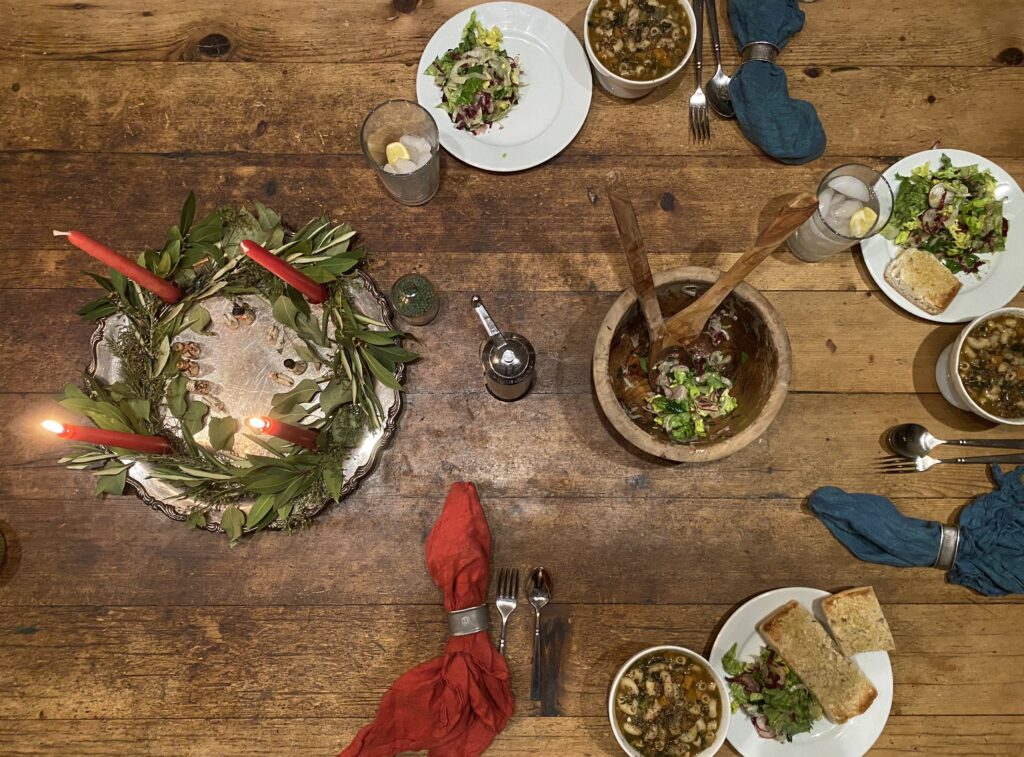 A few things that have my attention these days:

Jerald Walker's collection How to Make a Slave and Other Essays. I was so happy to see this book get nominated for the National Book Award! I've loved Walker's work since hearing him read the title essay at the River Teeth Nonfiction Conference a few years back. One night I found myself sitting across from him at a mixer at a local bar (remember when we could mix at bars?) and he surprised me by seeming genuinely interested in my memoir project, and the fact that my family homeschooled. We laughed and chatted and swapped parenting stories. (My reflections on that conference make me want to weep with nostalgia now.) In Walker's collection, he often uses second person (you do this, you do that) to put a reader in his shoes as he explores issues of race as a black man. The essays are funny and thought-provoking. Try this one and you'll be convinced.

Any writers (or other obsessive types) have my ridiculous habit of playing one song on repeat for hours while working? Sometimes a certain song fits the pace and the feeling of the essay I'm working on and I let it rip. A few recents replays: Adrienne Lenker's "Zombie Girl," Phoebe Bridgers' Copycat Killers version of "Savior Complex" (I've had Phoebe Bridgers on repeat for months), and Taylor Swift's Long Pond Studio Sessions version of "The Lakes." (Am I suddenly a Swiftie? I don't know, but I do love her pandemic album.)
So, tell me, pretty please, something that's getting you through these days.