I'm in a chrysalis here.
For the past six weeks I took a writing class online. Which somewhat explains my lack of writing in this space. It was a class with Lidia Yuknavitch called metamorphoses and it pretty much consumed me. Made me feel like a fish out of water, with a teacher who loves water. If you've read Lidia's The Chronology of Water, you know how much she also likes rule-breaking. Forgetting traditional forms. Living large on the page. I admire writing in alternative forms. That does not mean I can do it myself. So many habits ingrained. Sometimes I wonder how much teaching myself to write has set certain habits in place. Locked me into tendencies. I wonder. The class definitely got me generating some new stuff, different stuff for me. I'm looking forward to sinking my fingers into it, sculpting, seeing what I can turn it into. (If you want a sense of what Lidia's classes are like, I highly recommend trying these free mini-workshops.)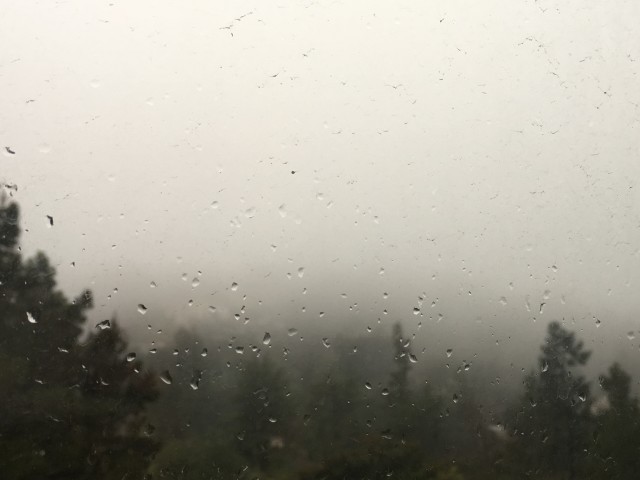 For the past few years I've been trying to change my body. Build muscle, lose fat. I decided that turning 50 meant accepting my body for once and for all, or doing something to change it. I've tried out a variety of workout programs–heavy weight workouts, short weight workouts, high intensity interval training. I've changed my diet over time–fewer carbs, more protein, less dairy, more dairy. I have a couple of friends who have done amazing things with their bodies. Molly, in particular, turned into a mighty force before my eyes. (Check that woman out!) Inspired me to take the do something to change it option. I haven't written about this here, but there's an essay in the works. (Also involves a dress I own, previously owned by Kim Gordon…) This process, too, has consumed me. Building muscle is hard when you have the frame of a sparrow. The wrists of an 8-year-old. Still. Recently I started a weight-lifting program called The Bigness Project. It's all about helping women build shamelessly big muscles. New word for me: hypertrophy. I'm three weeks into the 14-week project and I love it. How strong it makes me feel. I'm 100% certain I will never have muscles like Molly's, but I am looking forward to flexing my biceps in sleeveless shirts. And I really, really want to pull off a pull-up.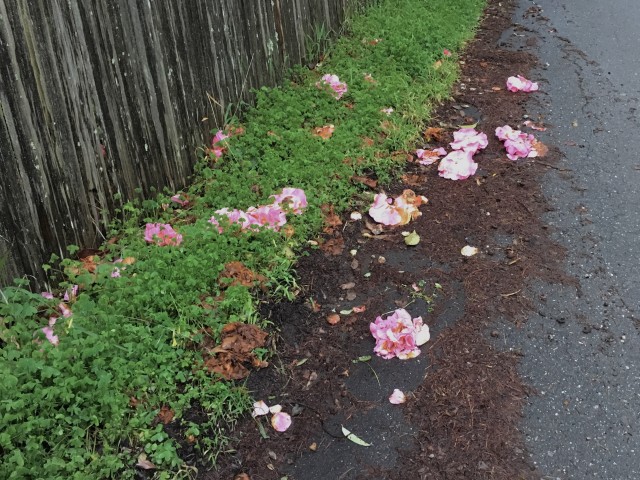 I stopped writing my column for home/school/life magazine after the fall issue. I wrote ten columns for over the years, and have such mixed feelings about moving on. I love the magazine that Amy is making–the homeschooling world needs it!–and I hope its audience keeps growing. I hope they make a print edition one day. Still, I'm feeling a need to focus on other work right now. I've put my memoir on hold for a bit to try to get some other writing out in the world. If you happened to have read my column in h/s/l, you are on officially on my list of favorite people. xo.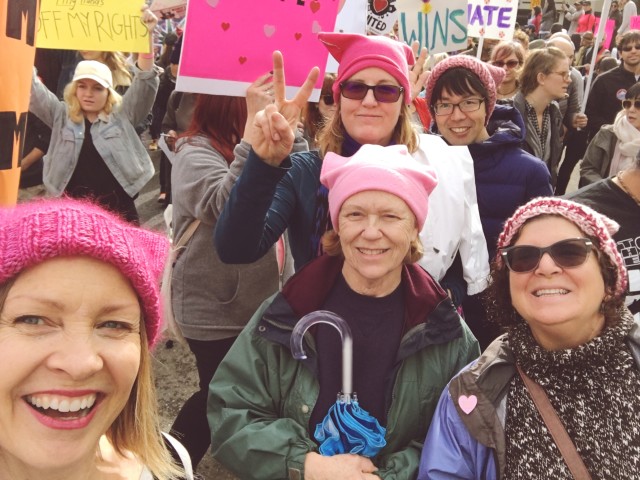 The women's march on January 21st. Knitted my hat, marched with my homeschooling friends. Members of my tribe. It changed me. I believe in the power of women to make the world a better place. (And in people who support the power of women–so many marchers here in Oakland were men, and I loved them for it. Also, my uncle, who marched in Los Angeles at 78, carrying a sign with photos of my grandmother, my mother, my daughter and me. Saying who he was with. <3) After the march, my neighbor and I took big gulps and showed up at a neighborhood huddle. Met up with other women who want to do more. Young ones, old ones, activists and newbies. Gave me hope. Feels good to do.
I don't think caterpillars know what's going on in those chrysalids. They just do their thing and wait. Don't know what they're becoming until they crack themselves out. Find themselves with wings.
Hoping that might work for people too.